Sunday, February 17th
I'm looking for Human Growth. Mackendrick says not to call it that. Call it "vitamins" he says. Don't even write the word down, he says. "Are you writing my name?" he says. "Jesus Christ, stop writing down everything I'm saying." Call it a birthday present from my Swiss cousin. Call it a live ferret. Anything but what it is, even though everyone uses them now. Nerds with allergies even. Ha ha ha.
Baseball's about turning 1/4th into 1/3rd. If I stay at .238, I might as well be selling peanuts in the bleachers. If I'm .300, I'm a hero, a lifeboat for women and children. I'm not bad on my own. Can still get it over the fence. I wouldn't be getting on the gas if I didn't know in my heart's heart that I'm perfectly capable of doing it clean. The way I see it, it's only cheating if you suck. The vitamins ship from Swissland on Thursday. My real birthday's not 'til September, but that would be too little, too late.
Friday, March 8th
The vitamins came. Mackendrick found the dumbest bat boy we've got and offered him $20 per shot to be the one to stick the needle in me. The kid thought about it, then asked for $50 per buttock.  He even used the word "buttock".
"Not a retard after all," said Mackendrick.
So far no change, except I'm hungry as a horse. Last night I went 1 for 4: single in the fifth, struck out in the seventh, grounded to short on the other two.  But the grubby Florida skeeters finally stopped biting me in bed. Maybe that's a good sign.
Thursday, April 22nd  
Some nice news: I'm the "Hot Soup Pick-Up of the Week" on PhantasyDugout.com. Also I found a Mustang in lavender. A good day, all told.
"BUY LOW: DOOGIE VEIN (NEW YORK DUKES, 3B)

Named after a fellow phenom — TV kid physician Doogie Howser M.D. — this twenty-four year old career underachiever has found just what the doctor ordered. Once a top ten prospect by Baseball America, Vein has struggled to get his groove in the big leagues: despite strong slugger potential and a handsome contract, he finished last season at .251 with 94 strikeouts in just 102 games. Yet Vein has re-emerged as a megaton powerhouse since he made Spring Training into Spring Cleaning with a bang-a-rang surge in Fort Lauderdale. Ideal for A-Rod owners in need of a replacement, Vein's April line says it all: 9 HR, 21 RBI, .340 average, 1.098 OPS. If his comme ci, comme ca fielding doesn't keep him off the field, this Vein will carry lifeblood to the middling Dukes."
Monday, May 6th
Off-day today, nobody in the clubhouse gym.  The bat boy met me in the basement.  His sneakers were nicer than mine.  He spiked me, and it felt so good that we both started laughing hysterically.  I had to cover my mouth in case anyone heard us and got the wrong idea.
He pocketed the needle and got up to leave.  I gave him an extra $100 to borrow his mountain bike, which I rode all the way down the West Side Highway.  People were honking and giving me the thumbs-up.  "Doogie!" they said.  "Doogie, we love you!"  "Doogie, you're killing it man."  "Doogie, go get 'em."
Killing.  Get' em.  Ha ha.  Love.  Killing.  Get 'em.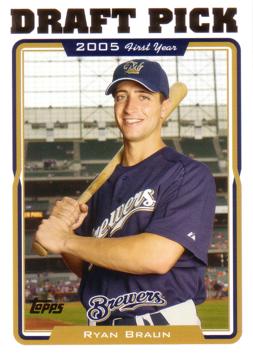 Wednesday, July 10th
All-Star balloting ends tomorrow.  I'm ahead of Grifter, Satchmo, and even DeMoses.  Think I sealed the deal tonight.  Three-run homer off Detroit's hot closer Mahatma.  My triceps were quaking under my skin.  Beautiful feeling, like the way drums rumble and clang in war movies.  Ha ha.
After the game I went to TriBeCa with Cortazar to get the good squid ink pasta.  A cute lesbian with a mushroom cut came to our table.  She wanted my autograph.  I signed it and wrote my cell number on the back of the napkin, in case she's bisensual.
"Damn, son!" says Cortazar after she leaves.  "You don't know?  That's Kyle XL.  She's like the biggest rapper going."
I'm so famous that I don't even know who the most famous people are.  But they know me.
Monday, July 26th
Mackendrick says he saw the bat boy talking to an ESPN guy, but that we can probably either shake him down or buy him off.  Nothing to worry about, but I'm still sweating.  I'm kind of always sweating lately, even in hotels with the A/C cranked.
I'm so pissed that I go out and get a triple, two singles, and an intentional walk.  I give myself credit for the walk, on account of Anaheim's weak reliever saw the fire in my eyes.
We stop the bat boy on his way to the field.
"Who's your friend in the cheap suit?" says Mackendrick.
"That was my dad," says the kid.
"Your dad's a reporter?" I say.
"No, he just wears a press pass," says the kid.  "For respect."  Then he looks away.
"Tell your dad that his son's a liar," says Mackendrick, hawking a big wad of Red Man on the kid's sneakers.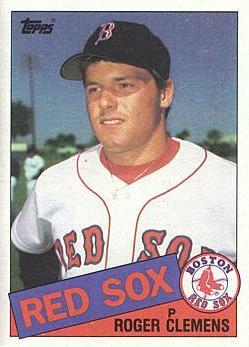 Saturday, August 10th
Fifty games.  I can do fifty games in my sleep.  The players union tried to get a late appeal, but their jet had to depart by 5pm.  At least they got me off "Obstruction of an Investigation".  I didn't obstruct.  I just didn't… you know, volunteer.
On the radio they're saying I should have been satisfied. Rack up three thousand hits, four hundred home runs, take my chances with the Hall of Fame, go back to Duluth, marry broad-chested hometown prom queen Janessa Rank, buy a Papa John's franchise and call it a day.
Friday, August 23rd
Look.  Anybody can be pretty good.  But I had this volleyball coach in high school, Carter Patrick.  Carter gave me the best advice I ever heard, or at least the loudest.  "If you aren't cheating," said Carter, "then man, you aren't trying."
Tuesday, September 3rd
Mackendrick says there's money in publishing this diary, which is pretty funny on account of he always wanted me to quit writing, and even threatened to burn it once. Turns out if you get big enough as an author, you don't even have to write your own books. The highest-paid guy, Alex Cross I think his name is, he spitballs some ideas at an intern, eats lunch, and goes home. It still has your name on it, and maybe you come up with an idea or two.  Like making brunettes the hero's Kryptonite. Or you come up with the title. I'm thinking of calling mine You're So Vein.  That'll give 'em some thrills at the Post. Then you just pay some ghostwriter to fill up the pages. Now if only I could get somebody to ghost-bat for me. Ha ha ha.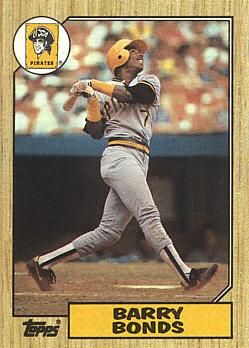 Follow Vol. 1 Brooklyn on Twitter, Facebook, Google +, our Tumblr, and sign up for our mailing list.