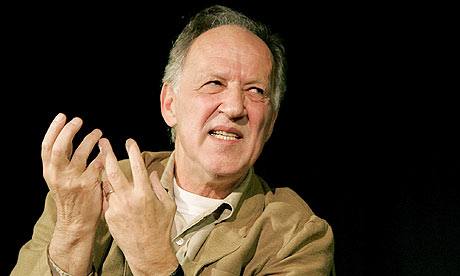 We're all still here! The world did not end. We think.
Werner Herzog talks to the Guardian about acting alongside Tom Cruise (!) in Jack Reacher and having a "hand dooble."
If you're looking for something to read on an airplane this weekend, have you thought about binging on Bookforum's syllabi? We like this family friendly one about claustrophobic "home" novels.
Ah, an essay about a small press that begins with "New York City has seen plenty of ruin over the last two decades": the Los Angeles Review of Books has an excellent review of a history of Four Way Books.
There is a beautiful piece on the Rockaways and hurricane damage at the New York Review of Books.
There are some soothing gifs over at the NYT today.
Follow Vol. 1 Brooklyn on Twitter, Facebook, Google + and our Tumblr.