I'm a small business owner hoping to inspire my staff. Any words of wisdom sure to set your generation's nimble minds aglow?
Dr. Python Felt
Denton, TX
Travis Robley, Wistful State University: People doubted us. Ultimately we wanted it more, but they're so competitive that they were in it to the end. All employees want to feel that their input is heard and appreciated. Maybe organize an outdoor retreat once spring has sprung. Can't forget to thank my mom, and my mom's mom watching from above. We stayed focused and got the right stops.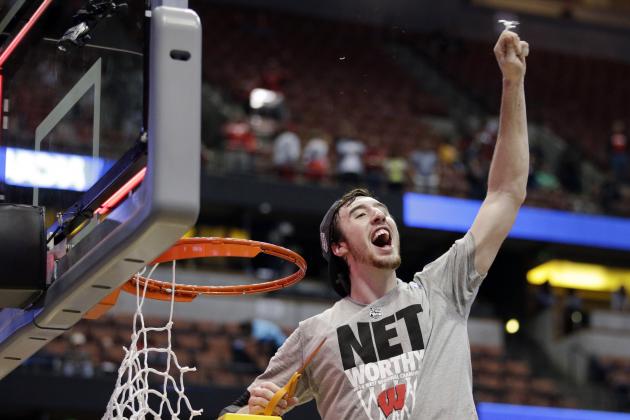 Hi Travis. When do you think is the right time to have the birds and the bees talk with your son? Thanks in advance for the words of wisdom, and for that buzzer beater against St. Monty's!
Timid Mom
Billings, MN
Travis: The will to win is merely gaining the practice and playing time needed to excel. With the magnitude of this game, it was tough to be called for a charge at that moment. I say let the child hit the town and figure it out for himself with minimal supervision. Boom.
Dear Travis,
My wife and I want to maintain spice in the bedroom, but find we're both exhausted at night from the daily pressure of our jobs as executives at rival seafood canneries. How can we keep stoke passion's flame? Much appreciated, Mr. Robley. Your tips are loved second only to your dunks.
Reeking of Fish
Mobile, AL
Travis: We just need to stay hungry. There's never a good time for an ankle injury, but my man was able to gut it out. We've got a bunch of seniors, and we just want them to have their moment. A blindfold is a fun and easy way to tease and entice your partner. Can't leave it up to the refs, and we're not the kind of team to catch a technical. We heard all week about mismatches, but we determined our own stature tonight.
Dear Mr. Robley:
No luck in finding your car. We were able to rent you a golf cart with a rear speedboat motor (see attached image) – would this get you to Arlington in time?
Nick Curley
Brooklyn, NY
Travis: Quick story: you don't wanna take a golf cart out on the road, especially during the tournament. It sounds like our cup of tea, but you get stuck inside the paint, you're without your screen defense, suddenly you're getting called for three in the key (three hands on the ignition when pulled over by state troopers). To this joy ride, I say: no dice, compadre.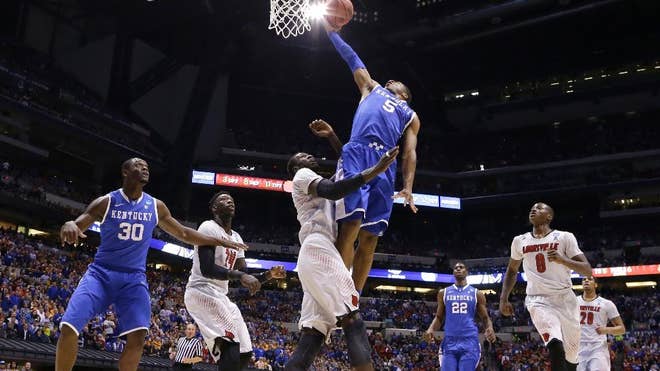 Dear Travis,
I'm concerned that my dog may be jealous of my iguana. The iguana recently earned its black belt in tae kwon do and can at times be smug about it. How do I celebrate both of my pets' respective achievements?
Judge, Jury, and Zookeeper
Pontiac, MI
Travis: You cannot be afraid to miss. He's not afraid to miss. That's the whole thing about making those kind of plays. Dogs are loyal and often great chefs: sign yours up for a canine cooking course at your local adult education center. If he misses, he's going to shoot it again. I wish I'd taken fewer dribbles, but my team was there for me, as was the man upstairs, likely taking a few extra dribbles of his own up there.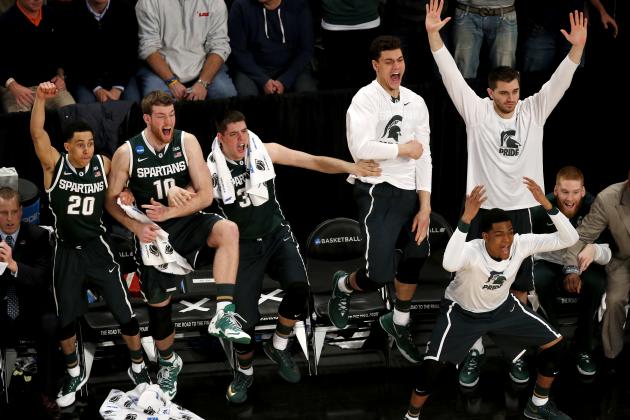 Follow Vol. 1 Brooklyn on Twitter, Facebook, Google +, our Tumblr, and sign up for our mailing list.